Scalability, Accessibility, And Affordability Among The Top Reasons To Make The Move
Cloud services are becoming the model for business. It's proven to be more viable as a business model. Businesses save on hiring cost by outsourcing infrastructure and support, while providers are able to reach an entirely new customer base. This infographic dives into the many forms of cloud-based services.
What services do you have that are hosted "in the cloud"?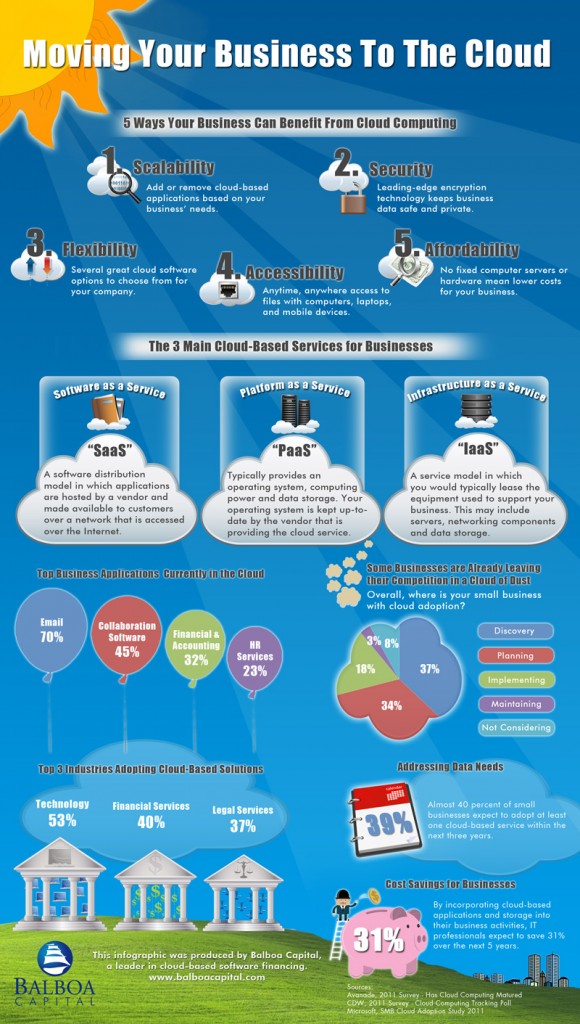 [
via
]